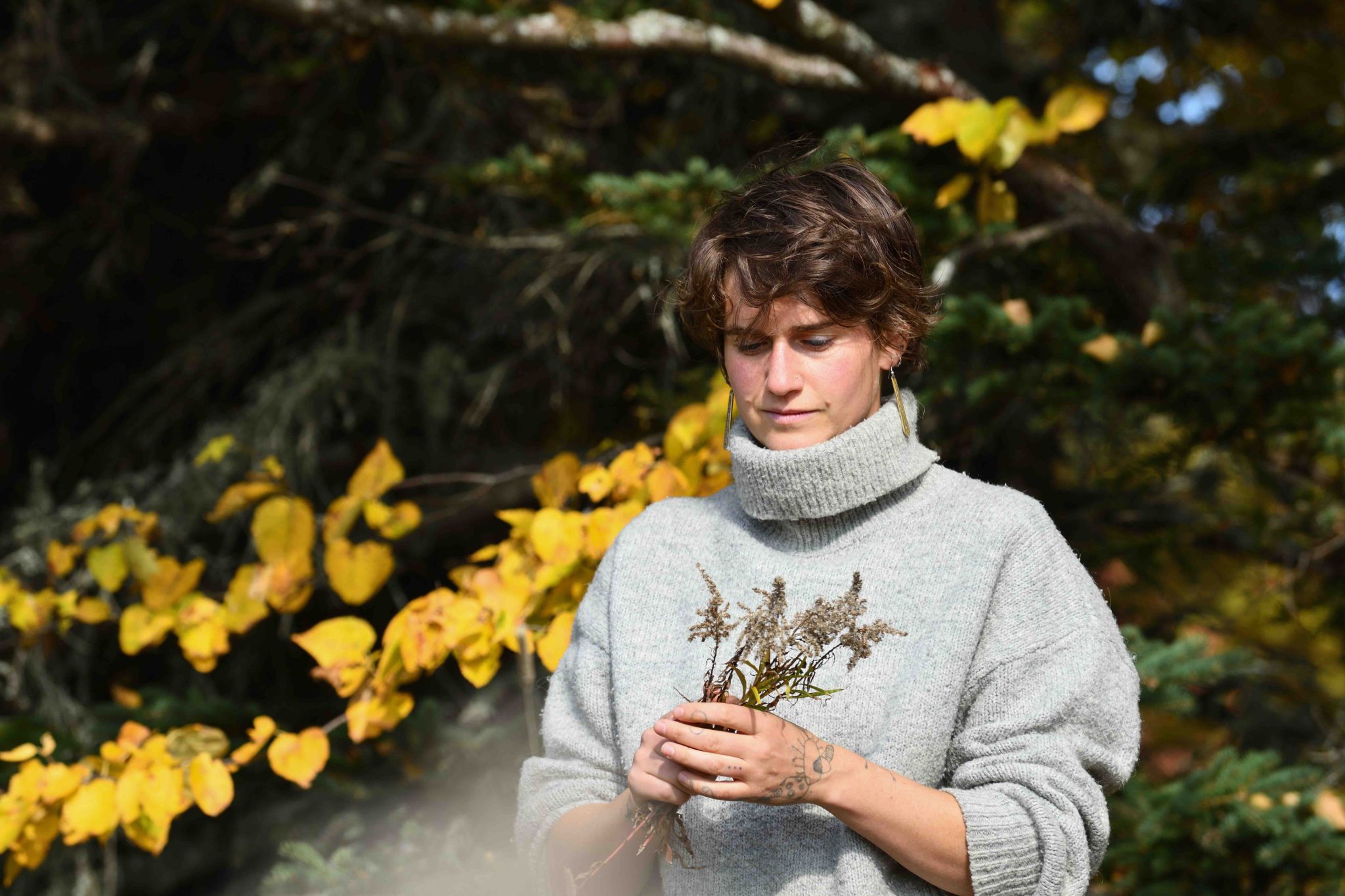 Claude Hurtubise transports you into a universe sometimes of wooded areas or rocky landscapes, influenced by the sounds of her latest travels and guided by her jazz background
and experience. She often uses Latin rhythms, strong melodies and clever arrangements (piano, accordion, violin, saxophone, clarinet, flute, double bass and guitar, percussion and vocal harmonies) to create a colourful atmosphere for her jazz/pop songs. Her poetic lyrics are inspired by adventures: as much from the heart of Yukon forests, winter biking escapades in Montreal to stages in Bogota or Abidjan, from the Carnival in Rio, The Gaspé and on to romantic adventures. For Claude Hurtubise, words are pictures and musical notes are emotions.
Claude Hurtubise is an adventurer. Following her studies in jazz piano at the University of Montreal, she traveled to the Ivory Coast, Brazil, Colombia and Mexico with her accordion. Her rich texts are inspired by the encounters on her travels. She has played music and practised her art everywhere she goes for a long time, without a break. From Pierre Eliot Trudeau Airport to stages in Bogota, Mexico or the Modavie (a restaurant in Old Montreal) at the Bistro chez Mathilde in Tadoussac, in residential and long-term care centres (CHSLD) to the Marché des Arts du Spectacle (MASA) in Abidjan, on to Gaspé, she plays music for everyone. Claude is also a coach. She gives concert workshops with JM Canada Foundation (Jeunesses musicales Canada), she teaches the piano in several schools, encourages musical awareness and conducts choirs. She has recently come back from Hungary where she worked with musicians from sixteen countries in the Ethno World event. She has a unique creative talent. Her first release was an extended play (EP) recording entitled Claude et sa bande sonore in 2018. Recently, she composed and produced a new album, Suivre les lucioles which was released in January 2022. She has completed three creative residences to plan her show Suivre les lucioles, supported by the Conseil des arts et lettre du Québec (at Saint-Alexandre music camp, at quai 5160 - Verdun cultural centre and at Maison de la culture Saint-Laurent), her project is taking off.