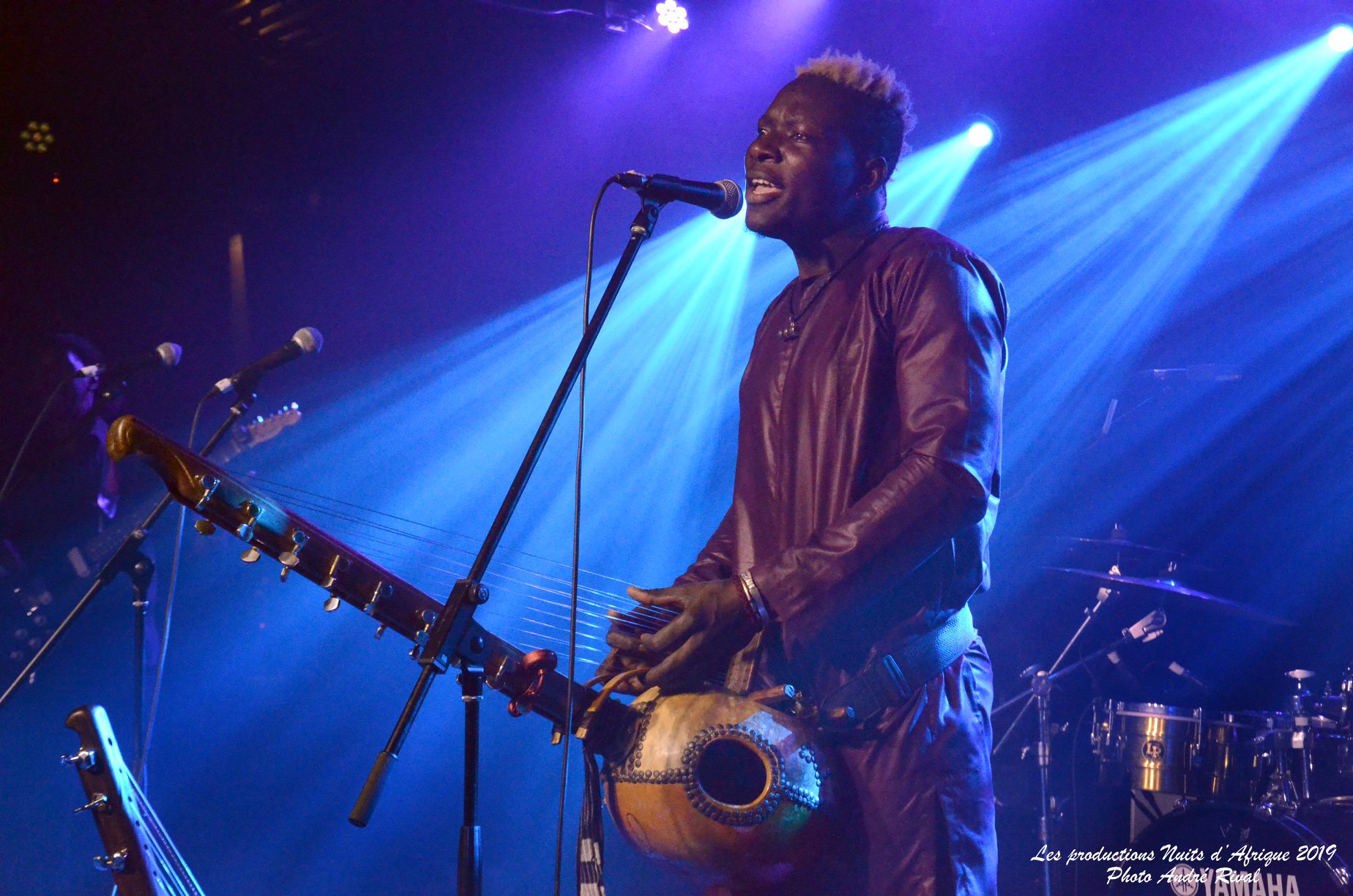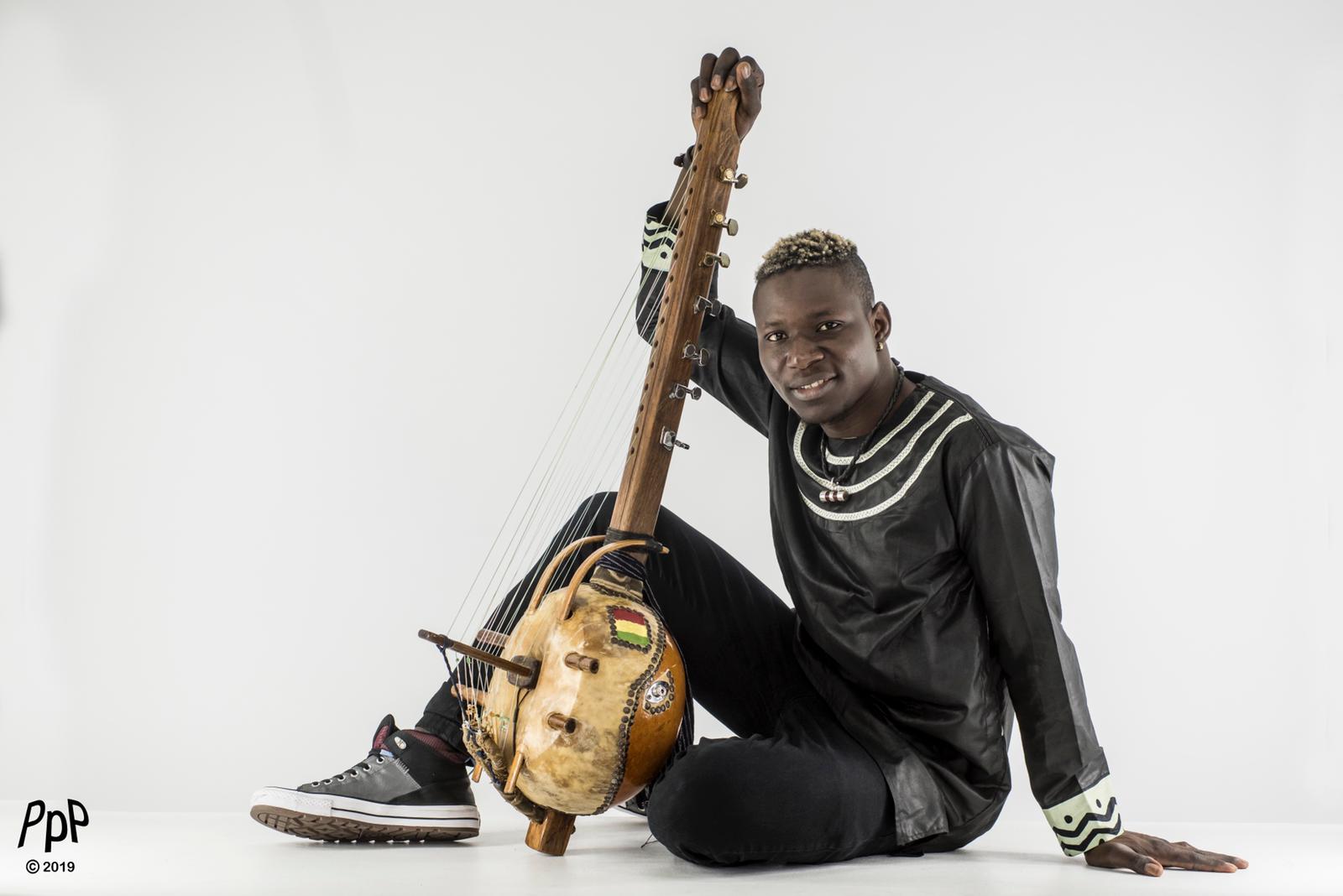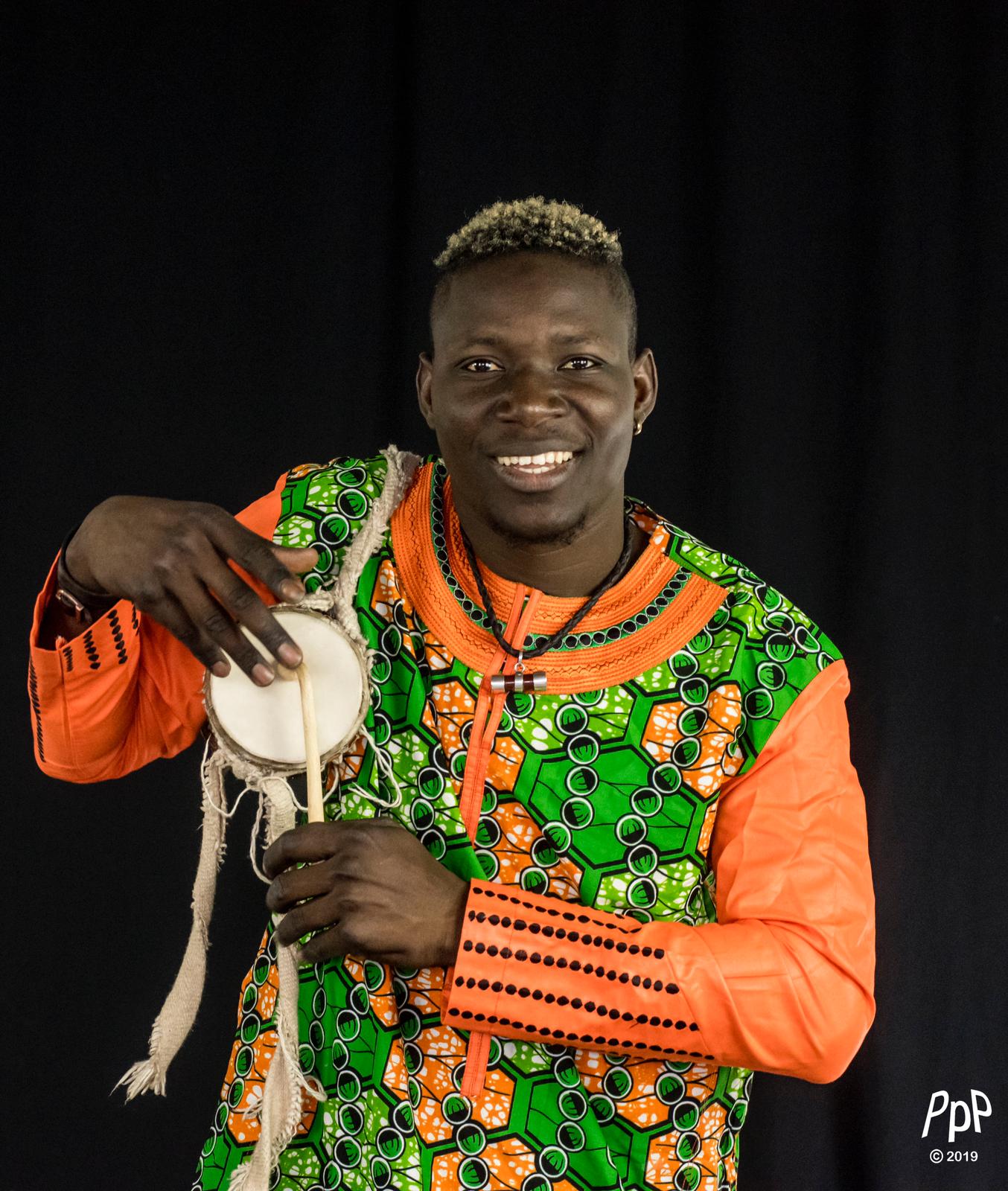 Mamoutou Dembele, known as « EMDE » , is a multi-instrumentalist artist that grew up surrounded by music.
Native of Sikasso in Mali, West Africa, he started playing music at age 6 as a rich family cultural heritage of griot parents, who are the speakers and curators of the Mandingo Empire's history, passed down from generation to generation, from father to son.
As a Bwa (or Bobo) descendant, an ethnic group of Mali, he sings in bwa and bambara languages and plays instruments of various ages and traditions. At his debuts, he has accompanied countless artists at ceremonies, baptisms, parties, and weddings.
The artist creates his own instruments, including his 15-string instrument, somewhere between the kora and kamelengoni (n'goni), which he calls » bahouinou » (the strings of a man).
Acquired skills from his entourage that he in his turn transmits to the youngest, he builds several types of traditional Malian instruments. He also plays tamani, djembe, dun dun drums, calabash, yabara and acoustic guitar.
His sound takes us to the very origins of traditional bwa music. With its rare and unique harmonies, West Africa unveils in a Mandingo blues style tinted with funk, jazz and reggae accents.
He created his first group in 2008. To this day, he regularly performs with his band and alongside amazingly talented musicians he meets all over the world that collaborate on his projects. He is currently working on his 3rd album. Composed of 5 musicians, his collective offers a Mandingo blues musical style.
He launched his first album called ''Djeliya'' late October 2013. Gathering 10 titles, this album earned him the praise of the press and public, following which he will be interviewed by various leaders of the national television and radio networks such as Africa Show, Top Etoile, Maisha TV and its music broadcasted on ORTM Mali. His second album ''Dasio'', counting 12 titles, was released in May 2018.
In November 2013, he was selected by a dozen young Malian talents in order to participate in the recording of the album ''Africa Express Project'', recorded at the legendary Bogolan studio in Bamako.
With his incomparable talent, EMDE will undertake a series of projects and concerts taking him to Ivory Coast, Ghana, New Guinea, Senegal, Burkina Faso, Belgium, France and Canada, where he will settle in June 2018 for the development of his international career.
Only 10 months after his integration to the Montreal music scene and as part of his participation in the annual world music contest « Les Syli d'Or » presented by Nuits d'Afrique productions, producer of the largest African music festival in North America, EMDE is named 2019 winner of the »Syli d'Or » World Music Awards, Coup de Coeur CAM from the Montreal Arts Council and the American AfroPop Worldwide Award.
He is currently working on various projects of international collaborations and the production of his third album.