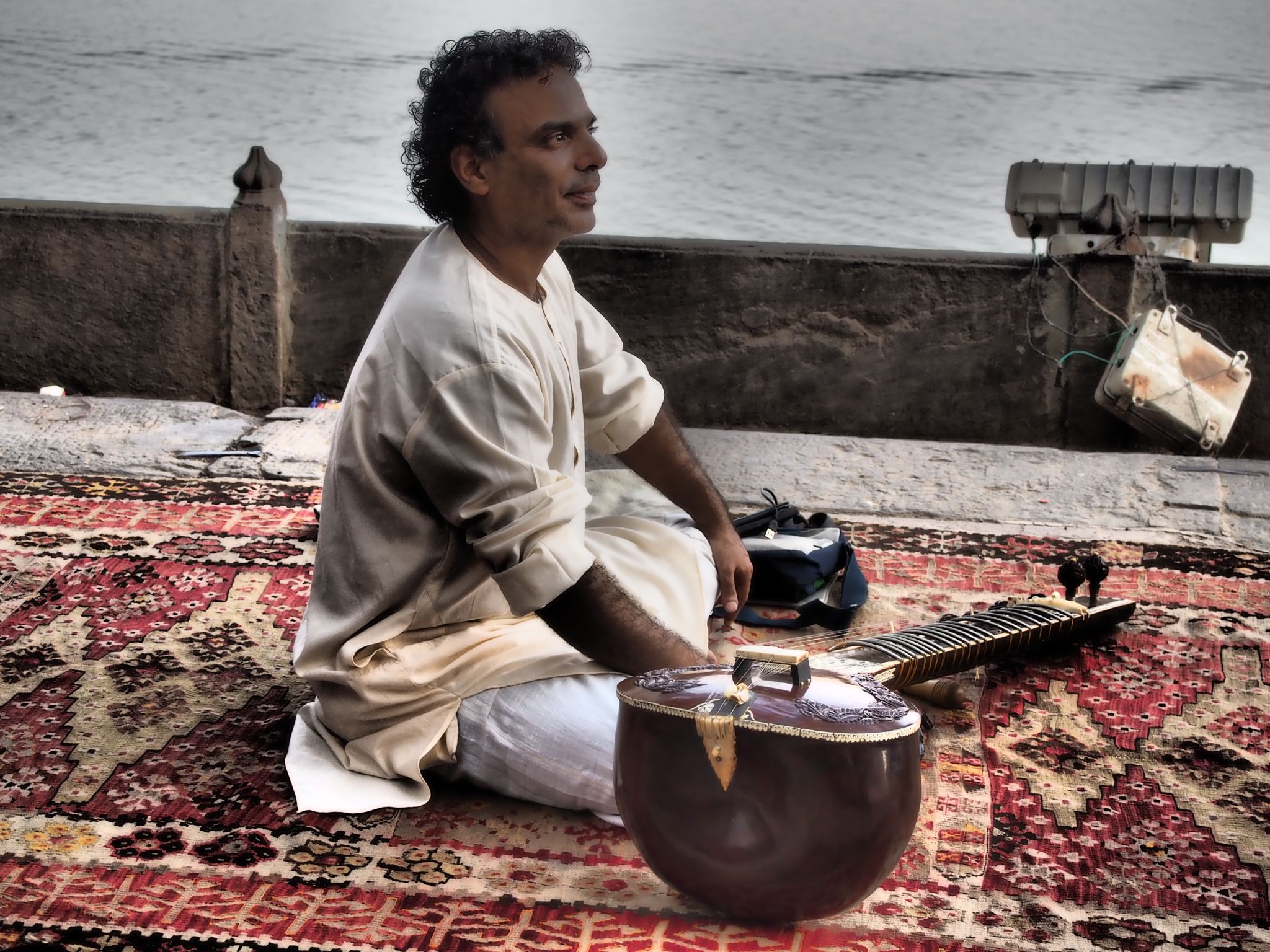 Inbal Zadok was born in Israel in 1971.
When he was 22 he went to a sitar concert for the first time whilst travelling in India.
Inspired by that first experience, he lived in Varanasi, India for more than 25 years to study classical Indian music with his guru, Pt Amarnath Mishra.
Since that time, he has shared his love for music in concerts throughout India, Israel, France and Quebec.
He has lived in l'Anse à Beaufils since 2019 and continues his musical career.