ELISAPIE IN CONCERT FOR THE FMBM SUNRISE SHOW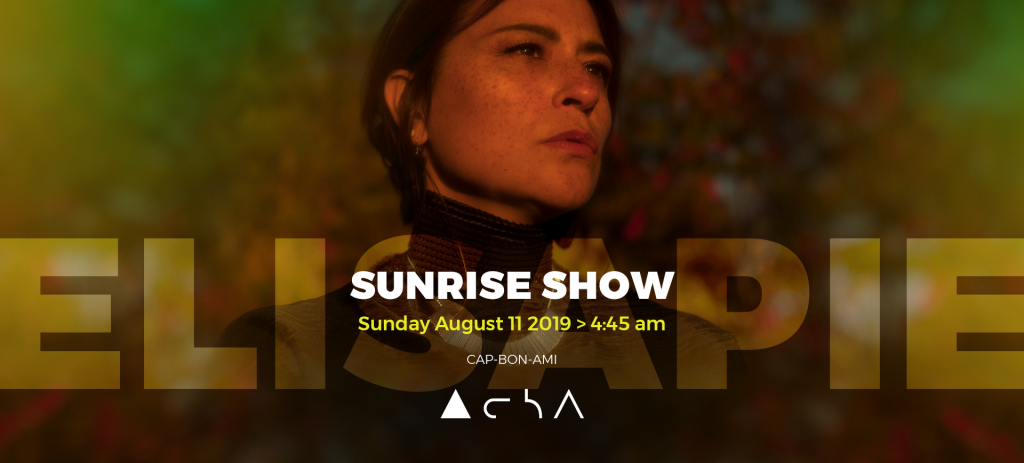 Gaspé, November 30, 2018 – Musique du Bout du Monde is proud to announce that Elisapie Isaac will be in concert for the sunrise show at Cap-Bon-Ami in Forillon National Park on August 11, 2019 at 4:45am. This talented singer-songwriter from Salluit, Nunavik will honor us with her presence in the wee hours of the morning for a concert considered by many to be the must-see show of the year in Gaspé. The sunrise show has become the main attraction of the Festival Musique du Bout du Monde, presented by Loto-Québec. For those wishing to reserve their place at this magical, emotional musical experience, tickets go on sale this evening.
Elisapie's creations resonate with the three languages of her identity: Inuktitut, English and French. Her performance next August will include melodies from her new album The Ballad of the Runaway Girl, a powerhouse of vibrant, contrasting identities inspired by a rediscovery of her Inuit origins within a framework of her habitual folk style. Ambassador of Inuit culture, Elisapie represents the beauty of the great north, wild and raw. Her music is testimony of a fascinating personal journey, including her own tender portrait of her people, as well as several brilliant nods to other classics of First Nations musical culture.
"It's with great pride that we announce this evening, live from the community hall of the Micmac Nation of Gespeg, with our precious volunteers gathered to celebrate 15 years of the festival, that Elisapie will present the sunrise show next year. UNESCO has declared 2019 the international year of First Nations languages. We are honored to pay our respects to this designation while being rocked by the tender waves of Elisapie's melodies in Inuktitut," declares Sophie Bourdages, President of the Board of Directors of the Festival Musique du Bout du Monde.
There is no doubt that Elisapie's performance will be an ideal pairing with the wild and magnificent scenery at Cap-Bon-Ami, as well as with the magic of the first rays of sunshine touching the ocean. For the last eight years, 700 spectators per year have come together in impressive silence to enjoy this original outdoor concert, where an artist's voice, complete with gentle accompaniment, creates a majestic complement to our natural heritage.
For ticket purchase
Tickets for the sunrise show with Elisapie Isaac will be on sale at 8pm November 30, 2018 via the festival website www.musiqueduboutdumonde.com.
Festival Musique du Bout du Monde
The 16th edition (2019) of the Festival Musique du Bout du Monde will present the pre-festival events throughout the territory of greater Gaspé from the 3rd to the 7th of August, and the main festival events in downtown Gaspé from the 8th to the 11th of August.
Musique du Bout du Monde, a social economy enterprise, is a proud partner of several other actors in the sectors of economy, culture and tourism in Gaspésie. The organisation emphasizes discovery and celebration of cultural differences through music and other mediums.
Source and interviews :
Stéphane Brochu
Direction générale
(418) 360-7373 | [email protected]
www.musiqueduboutdumonde.com
Twitter : @fmbmgaspe |Facebook : Festival Musique du Bout du Monde | Instagram : fmbmgaspe | YouTube : Fmbm
Gaspé | Certification Éco-Festif BNQ 9700-253 pour la gestion responsable des événements.