To help you get around during the festival, we offer a shuttle service from downtown Gaspé to the main sites.
All departures are from 10 Côte Carter, Gaspé, G4X 1V2 (at the foot of the Brise-Bise stairs).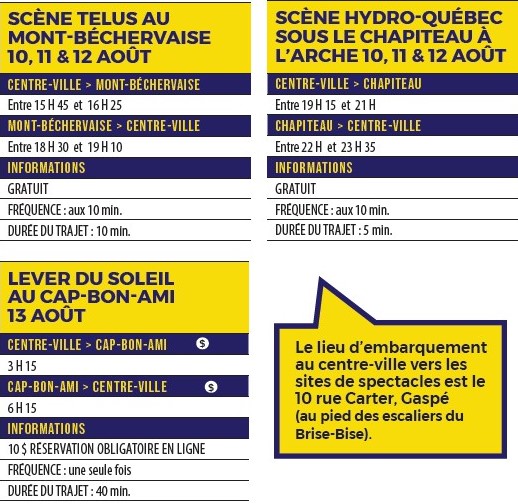 For the Sunrise show at Cap-Bon-Ami on Sunday August 13, shuttles are available at a cost of 10$. Reservations required via the ticket office online.
Rides to Mont-Béchervaise and the Chapiteau à l'Arche are free of charge and do not require any reservation.
Are you planning a trip to Gaspé and looking for a lift?
Find festival-goers to ride with by scanning or clicking on the QR code below to access the Carpool Facebook group FMBM 2023.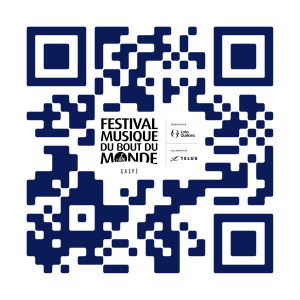 You can search for our event on the Amigo Express carpooling platform to suggest or find a ride that suits you.