Cap-Bon-Ami, the jewel of Forillon National Park is the place to be in August 2018. It is rapidly getting an international reputation for the Festival Musique du Bout du Monde's magnificent Sunrise Show.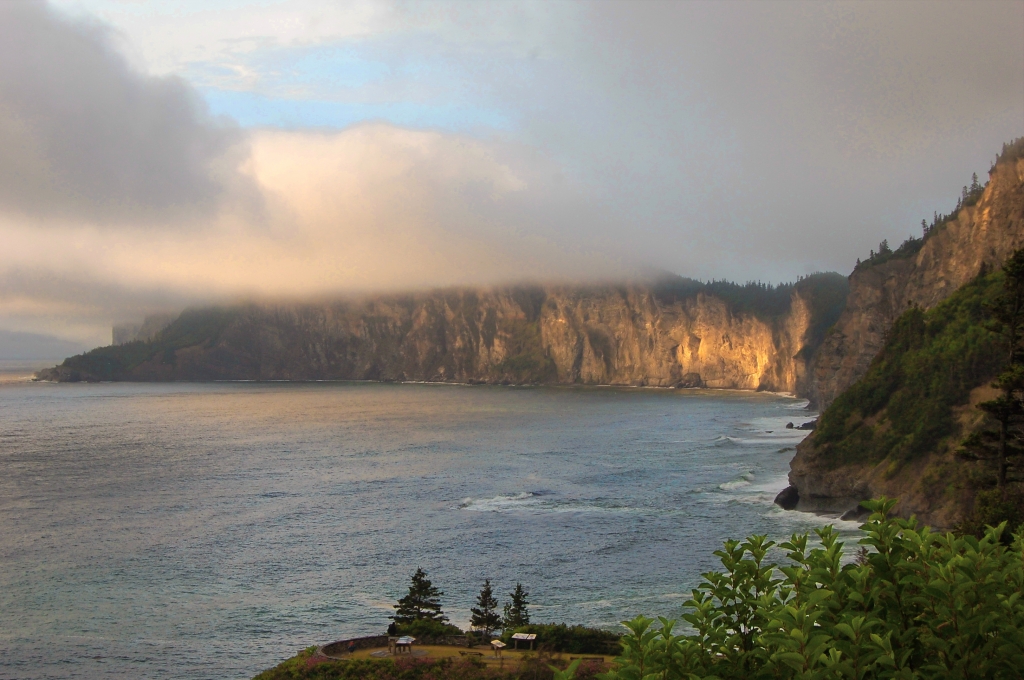 The Sunrise Show was first staged in 2010 with Ragleela (https://www.youtube.com/watch?v=KzodP8i9vdk). It was a magical experience. The Saturday night evening in the Hydro-Quebec Show Tent is one of the main events of the festival, finishing well after 11 pm, with music continuing well into the early hours in participating Gaspé bars. That first show at 5 am on Sunday morning attracted just 75 sleepy spectators, me amongst them. It was a profoundly moving, intimate show, the Indian musicians with their traditional instruments blended perfectly with the time of day and the spectacular natural majesty of the setting. The following year Leif Vollebekk doubled the number of spectators for his show and since 2013 the box office closes at 700 spectators. Cap-Bon-Ami is unique in being an outdoor show with a limited capacity.
2018 marks a return to the source for the Sunrise Show. Like Ragleela, the group Alash from the Republic of Tuva in the far south of Siberia, north of Mongolia, are a group of musicians on the edge of world music. They are Tuvan throat singing masters, a remarkable technique for singing multiple pitches at the same time. They are also masters of their traditional instruments and play traditional Tuvan music with a twist. I am very excited about the prospect of seeing them live at Cap-Bon-Ami. Even though the show is bound to be filled to capacity, the magic of the early morning and the breathtaking scenery means that it will feel like an intimate, almost mystic event. This is a bold move by the organisers, to choose a unique group of world musicians to honour the dramatic beauty of this magnificent site and give the spectators an experience they will never forget.