Tiken Jah Fakoly comes from The Ivory Coast and is an icon on the African continent. He has been a singer-songwriter of French reggae music since 1987 and first appeared internationally in Paris in 1998. He writes songs to "wake up the consciences", about injustice in the Ivory Coast and Africa in general and throughout his career has had his share of repercussions due to his activism.
In 2009 he started a campaign called "un concert une école" (One Concert, One School) in which he collaborated with different associations and institutions to open a village school and a college in Mali. He also organised a well-publicized campaign and a series of concerts in Burkina Faso, The Ivory Coast and Guinea to promote education. Apart from his musical contribution, he has also appeared in various films and documentaries to promote a positive image of Africa. He works tirelessly to improve living conditions for the people of West Africa, alleviate hunger and promote education.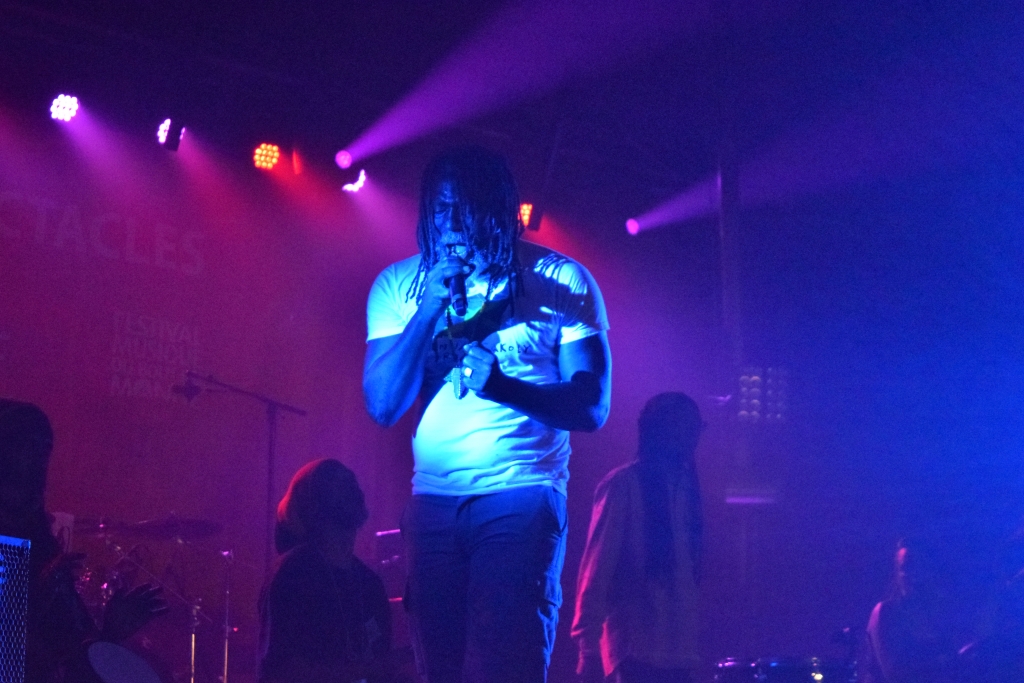 Mingling with the audience on Saturday evening I encountered a lot of different emotions when I asked how people felt about Tiken Jah Fakoly. One Gaspé family proudly stated that they too came from the Ivory Coast; they were incredibly touched and humbled that he came to our festival and never thought they would see this day come. Another found his lyrics inspiring and said they have now taken on a more universal significance: she came from Haiti and his songs inspired many of the people to get involved in these times of great suffering. There were a lot of other musicians at the show too, Balby Gadoh (percussionist) was moved by his activism and strong connection to Bob Marley. The FMBM, as a small event, is a unique opportunity to come into close contact with such a renowned figure. Emotions varied but all agreed that this was a tight performance by very seasoned musicians. Tiken Jah Fakoly and his musicians involved the audience who sang along spontaneously to his songs and gave three generous encores at the end. Thank you Tiken Jah Fakoly, for a performance that will be long remembered here in Gaspé.