FMBM PRESENTS THE PROGRAM FOR THE SOIRÉES MUSICALES DESJARDINS 2023
The Soirées musicales Desjardins are back in full force again this year!
Starting June 21, visit our 6 enchanting venues throughout the greater Gaspé area to discover some 30 local artists.
Thanks to our distribution partners: Berceau du Canada | Capitainerie de Rivière-au-Renard | Centre communautaire Douglas Community Center | La Petite École de Forillon - auberge et center communautaire de loisir | Comité des loisirs de l'Anse-À-Valleau | Site Historique Maritime du Phare de Cap-des-Rosiers
Special thanks to Desjardins de la Pointe de la Gaspésie for supporting local artists!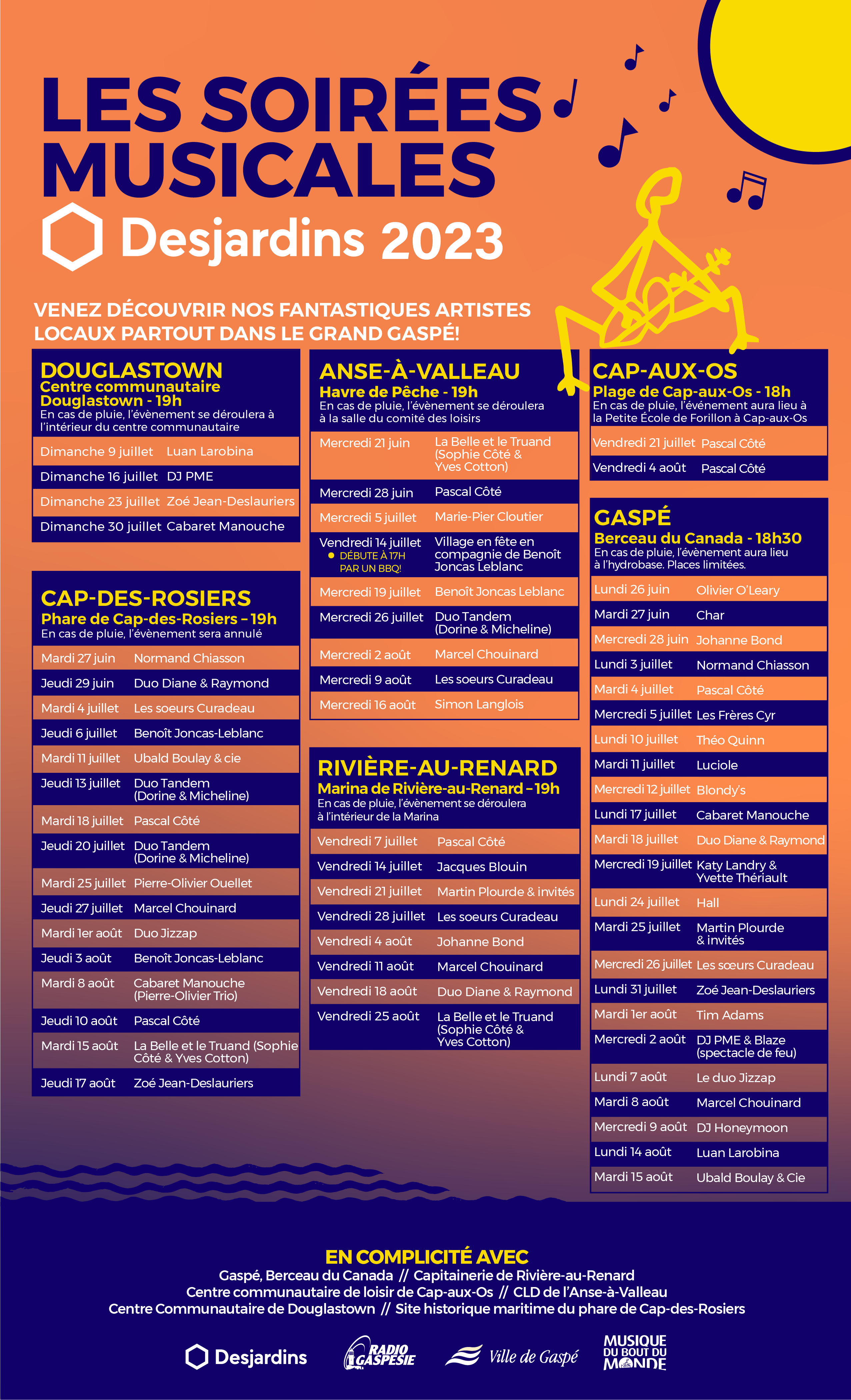 Design credit: Inie Conception